An Introduction to Pavilion
As they've risen from the desert sand, it's become clear just how remarkable the four pavilions featured in this magazine are.
I can't wait to journey under the Norwegian sea, to venture through the Finnish gorge and to stand under the majestic Dutch living cone. As to emerging from the fog... well that's something I do daily on the journey to our office in Switzerland, but the experience OOS have designed will be something special.
These experiences strike at the heart of what pavilions can do: Using only limited plot sizes, they tell grand stories in both their form and content.
Our many year's experience in temporary construction, and particular expertise in ensuring complex, challenging builds are completed to exacting standards made us a logical choice for these projects.
But seeing them come to life is still exhilarating.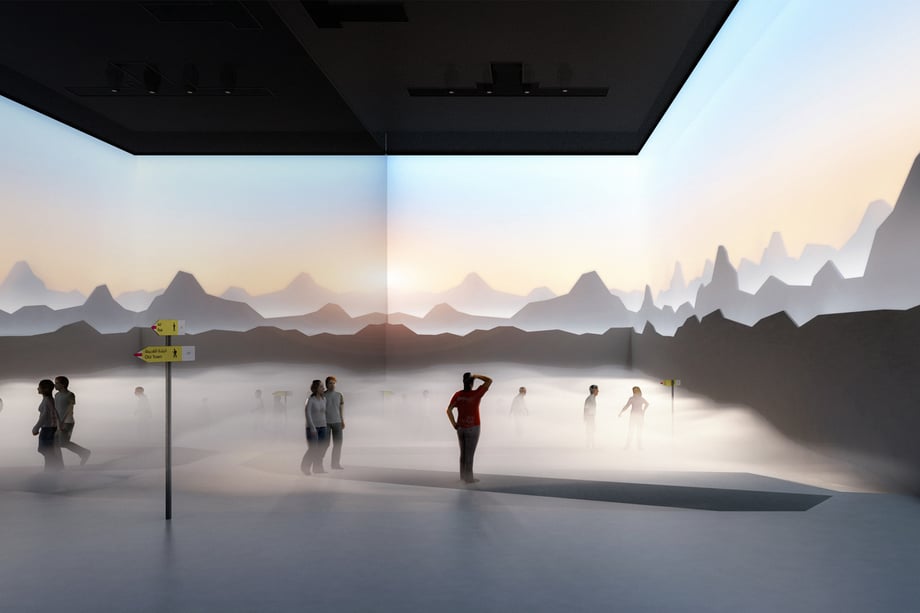 For this report we've spoken with the people behind the scenes of these four constructions – the engineers, storytellers, and architects who had a vision and have worked with us to bring it to life.
Over these pages we discuss the necessity of collaboration, the joy of storytelling, the many faces of innovation and the absolute imperative of sustainability – the most important challenge construction has ever faced. Dubai offers an opportunity to explore these issues through the lens of a spectacular, global coming together.
the absolute imperative of sustainability
Like the pavilions themselves, this publication is a collaborative effort. Each pavilion has a new illustration by the talented German artist Max Guther. The design was produced by British designer Luke Tonge, and we are lucky to feature a new essay by the Canada-based editor of The Spaces, Betty Wood.
We hope to produce more editions of Pavilion in 2021, so if you'd like to receive that, feedback on this issue or discuss a working together, please get in touch.